Headquartered in San Jose, Costa Rica, Rex Cargo operates as a fully integrated "Frontline" logistics organization throughout the Central American region. We own and operate a wide range of multi-purpose and special purpose warehouses, customized trucks and specialized equipment and protocols for the transportation and handling all kinds of goods, supported by an advanced technological platform at the service of our dynamic team of experts in all fields of the logistics environment. We maintain reciprocal representation agreements with "the best logistics operators in the world" and it is through these relationships, that we are able to execute customs procedures for EXW collection, international freight forwarding, warehousing, distribution and many other value added solutions anywhere in the world responsibly, diligently and transparently.
Air Cargo
Rex Cargo is an Air Cargo Agency accredited by the "International Air Transport Association" (IATA) and is one of the operators with the largest volume in Central America. Throughout the years, we have developed a team of professionals supported by methods and procedures that ensure the highest level of compliance for all transport requirements "door / airport", "airport / airport" and "door / door" and for goods of all kinds , size and value to and from anywhere in the world. We are present inside of all of the airports in the region which facilitates the delivery and recovery of the cargo at origin / destination and a streamlined process of internment and final delivery. Imports and destinations services from origins or to destinations outside of the Central American region are coordinated by correspondents with whom we have formally engaged in reciprocal representation agreements and who are mostly are integrated into our "on-line" web service platform…More Info
Ocean Cargo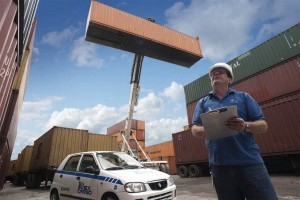 We have agreements and contracts with all the mayor ocean carriers therefore our prices and services for full containers (FCL) are usually very similar if not lower than what customers pay directly with shipping lines, thanks to our regional purchase volume. While price is important, the added value of contracting your FCL traffic with RexCargo is best realized when we are able to coordinate the various stages and support services that cover a maritime movement. As Origin Agent we coordinate drayage, booking confirmations, port handling, reefer performance monitoring, security inspections, etc. At destination, we have the ability to add much greater control over delays, damages, container yard handling, and other services that are not usually in the customer service catalogue of conventional shipping lines. The LCL traffic is developed through established routes to and from the United States, Asia and Europe. The itineraries routes, transit times, service conditions and rates are presented and published in accordance with the highest international standards…More Info
Ground Transportation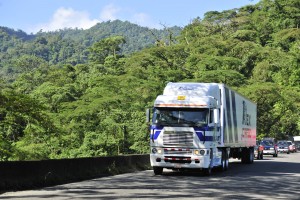 We offer regional coverage with our own equipment. We do not work with independent operators except in cases where it has met all the requirements of our security standard. We offer compliance with all customs procedures and adherence to the agreed transit times. Ground transportation in Rex Cargo relies on a robust security platform monitoring every movement at a regional level. All of our units have satellite tracking devices (GPS). Our information technology platform is "online" and facilitates follow up (tracking) of shipments of Full Trailer Loads (FTL) and Less than Trailer Loads (LTL). Our fleet of specialized trucks and trailers allow the transport of "sensitive" goods with air suspension units (Air-Ride) and goods requiring temperature control or freezing…More Info
Warehousing
Warehousing and distribution: We have our own network of Bonded and General Warehouses throughout Central America. Through our inventory management system -Cargo Wise- not only can track shipments but serves as a gateway to enable the customer to process warehouse orders, picking, delivery and other facilities that eventually integrate with other areas such as transport, packaging, distribution, customs and security worldwide…More Info
Customs Brokerage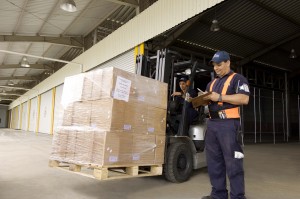 Rex Cargo Customs Brokerage Service is provided by our own brokers duly registered and licensed in accordance with regional Customs' legislation. Absolutely all procedures are reviewed by a customs expert that validates the effective compliance with the legal and technical requirements of each country in Central America…More Info
Trading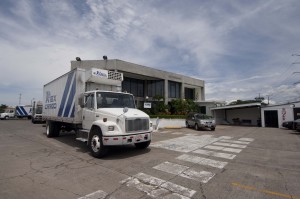 We have our own trading division for third parties by which a foreign producer or distributor, can import and sell product locally in any country of the region through our platform. REX Cargo Trading Solutions acts as the importer / exporter of record…More Info
Projects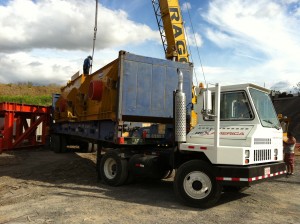 whether commercial, industrial or tourism, Rex Cargo has the staff, experience and assets needed to meet the most stringent requirements of any major project with or without the international component. From turbines to hotels and complete manufacturing plants. We have the ability and evidence to justify and promote our participation in large projects…More Info
Courier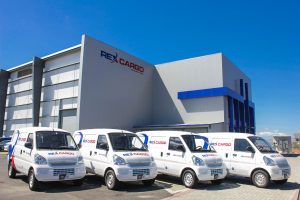 Our Courier division E-PAQS integrates international freight services with last mile delivery. As the market requires more specialization, it is necessary to be able to reach the -end user- be it a home, or a surgery room. The ability of an organization to manage from the largest and most sophisticated equipment to small and simple will always be well received and RexCargo has it and develops it daily. MORE INFORMATION.
Industrial Packing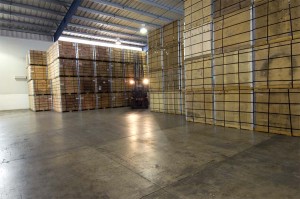 We have the team experienced in the design, construction and assembly of all types of packaging solutions for all kind of merchandise. From machinery to works of art and specialized equipment. In our workshops we have the tools and materials of the highest quality and design means that guarantee the integrity of the goods during transport…More Info
SECURITY
We are the  most secure logistics operator in the region with the most sophisticated equipment and safety protocols for handling high value goods. We have the mobile X-ray tunnel with the highest capacity in Latin America and the Caribbean (one of three in the world).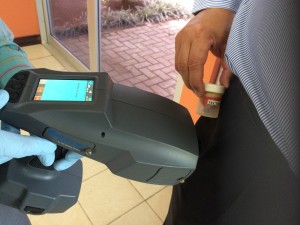 In addition we maintain in stock x-rays systems for static operations as well as the most advanced trace detection units for explosives and narcotics.
All of our offices and warehouses are "monitored" with the most sophisticated Closed Circuit systems (CCTV) from our Corporate Security Center (CSC). In the same way the mobile units are controlled with satellite positioning systems (GPS) and other emergency devices.
In the warehouses that manage high-value merchandise, other than CSC with CCTV, alarm systems and intrusion detection, fog cannons have been placed to ensure that in the event of a forced entry, lack of visibility will prevent theft of property and equipment.
We are a  BASC certificated company – www.wbasco.org –
INFORMATION ABOUT OUR SOLUTIONS ->
We are at your disposition in any of our service centers located throughout the Central American Isthmus. Head Office :
REX CARGO, INC.
Edificio Rex Internacional
Real Cariari O500 N300
La Asunción de Belén
Heredia, 40703
Costa Rica
Tel : +506 22097000